Buy Blizzard gift cards online
Receive your code instantly via e-mail after successful payment

Pay securely with one of many payment providers

The codes are getting delivered 24/7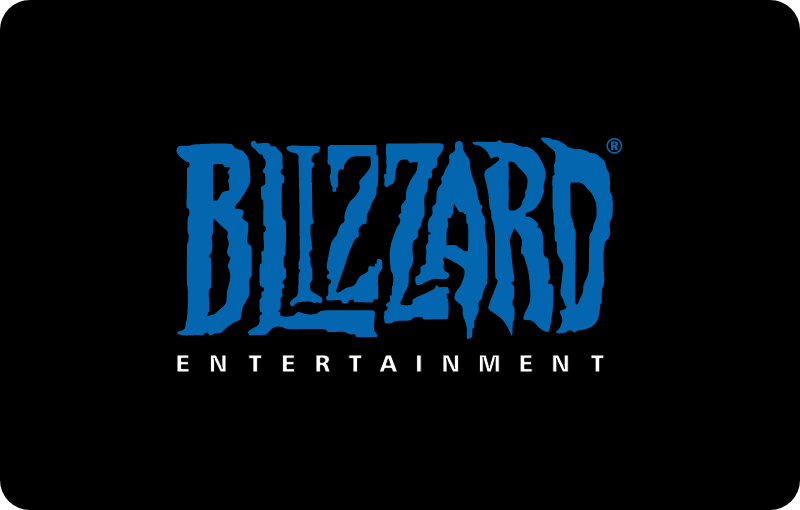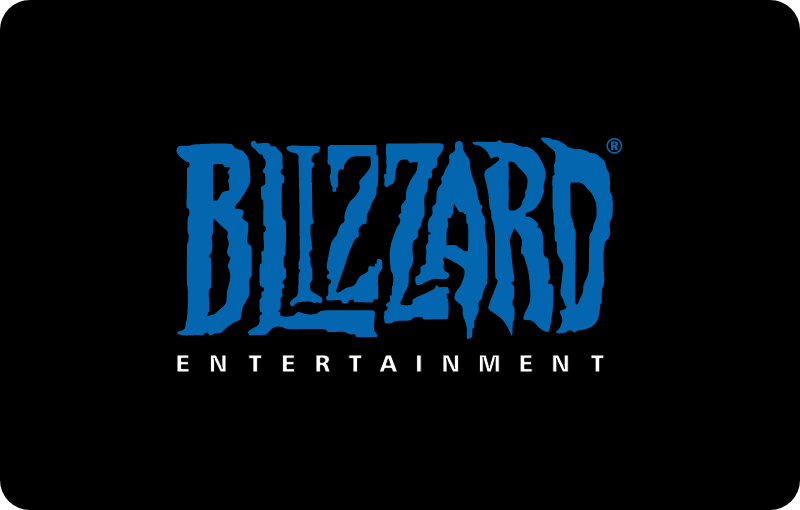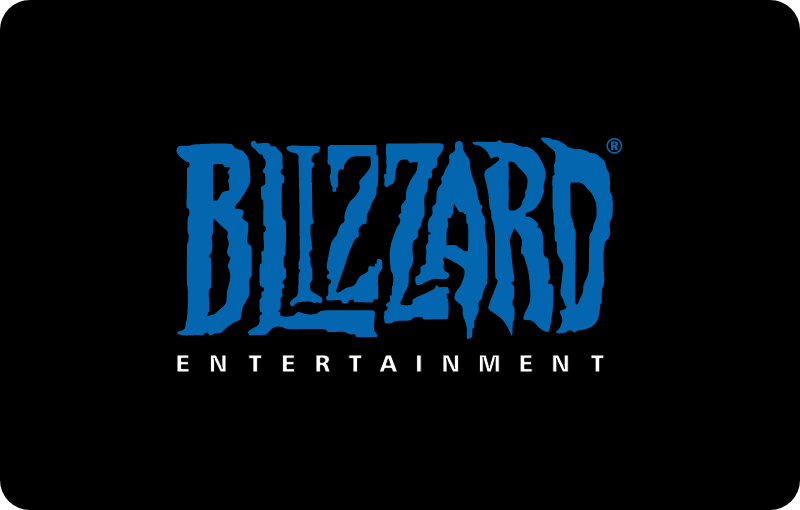 Product overview
20.00€
Select
Plus 0.99€ Service costs
50.00€
Select
Without service fees
Buy your Blizzard voucher at VGO-Shop
Have you ever tried to find a perfect thing to gift your loved ones? The good news is that you can have an exciting gift option in the form of blizzard cards. The gift card is now available at the VGO-Shop, where you can choose the gift cards as per your choice. Whomsoever you gift the Blizzard gift card, they just have to claim the code given on the back of the card and likely charge the balance. At the VGO shop, you can easily find battle.net gift cards at the best price. If you don't know, Battle.net is Blizzard Entertainment's developed digital rights management platform where anyone can enjoy online gaming, social networking, and digital distribution all over the world. Here, you will get various options from which you have to select the preferred Blizzard gift card such as Blizzard 20€, Blizzard 50€, Blizzard 50$ USD, Blizzard 20$ USD.
Blizzard Gift Cards – A new market trend!
Battle.net was actually established in 1996 with an objective to become a platform of its first kind that offers gaming services and provides lots of benefits to the users like additional gaming time, special discounts, or in-game items. Hence, one can easily use a Blizzard code redeem card to gift someone.
Highlighting about the Blizzard gift card
With the Blizzard cards, it is easy to do top up your Blizzard balance. After getting the credit, the users can make purchases on Battle.net, which is an online service of Blizzard Entertainment. The consumers usually use the Blizzard code for redeeming their gift cards and use it to buy Hearthstone, World of Warcraft, StarCraft II, and many other games.
What items can you purchase using a Blizzard gift card?
Well, the Blizzard cards are perfect for people who have tasted all kinds of games. You can play a game like WoW, buy a pet, put your enemy to dust, and do many other things. If you want to make your game exciting or spend some extra balance on those loot boxes for unlocking the items, you can do anything using a battle.net gift card. On purchasing a Blizzard gift card, you can gift yourself the ability to push the capabilities to the next level. Whether you want to do mini transactions or like to go for more significant expansions, you just have to spend your balance by using the Blizzard code. Shop for buying numerous things to improve your gameplay, or you can also gift it to someone.
It's ultimately your choice how you want to spend the blizzard code so that you can understand what else you can buy from it. So, with VGO, you can enjoy playing your favourite games after purchasing the Blizzard cards.

Why you should buy battle.net gift cards?
Being an excellent platform, Blizzard offers unmatched services where you can do social interactions regarding so many different games and even currently developed games like Heroes of the Storm, Hearthstone, StarCraft II, Overwatch, and others. It is better to check Virtual Goods Online to get exciting offers on battle.net gift cards. Would you please go through the stock we have and select your purchase likewise? You will get various options according your country such as Blizzard 20€, Blizzard 50€, Blizzard 50$ USD, and Blizzard 20$ USD.

Is Blizzard code redeem easy to do?
If you have blizzard cards and looking for the blizzard code redeem procedure, you are at the correct place. However, there are some simple instructions that you have to follow so that you can easily claim the codes.
Firstly, visit the website Battle.net and log into your account.
Next is to go to Account Overview
After this, you will find an option of Redeem a code box and then enter the code that you will get into your email
Click on the Redeem Code
You will find your game in the game industry
Here are some more steps that you can choose if you are claiming the code via the app
The first step is to open the app and visit the Shop tab
Click on the Services option and then Redeem a Code
After that, enter the code that you received via email
The next step is to confirm the code
Now, you can easily see the game in your game library
Choose the ways of spending a battle.net gift card
Well, the battle.net gift cards are pretty flexible to use and how you are going to use them is entirely on you. Whether you want to buy something big or just want to get settled in a minor purchase, it is easy to redeem your card by using the blizzard code. You can use a blizzard gift card for playing games like StarCraft II, World of Warcraft, Diablo III, Hearthstone, Heroes of the Storm, and many others. In addition, there are more games that you can purchase from this battle.net gift card. For example, it is easy to add subscription time to the World of Warcraft account, and you can also opt to buy in-game services.
If you are searching for battle.net gift cards, the VGO-Shop is the best place to shop where you can not only purchase a blizzard gift card but also opt for a blizzard code redeem. Once you buy the product, you will get the blizzard code within no time.
How can I buy Blizzard cards?
VGO-Shop.com presents a wide range of gift cards, and one such is battle.net gift cards that are loved by users who like to play different games online. Once you purchase and make the final payment, you will automatically get the code and redeem it further to start shopping. However, you will get various options to choose from before making the purchase.
Purchasing a console by a Blizzard Voucher
Are you planning to buy a PlayStation or Xbox from Blizzard gift card? Unfortunately, this is not possible to buy them because this card is not used in the PlayStation or Microsoft Store.

Buy Blizzard Gift Card Online from VGO-Shop
VirtualGoodsOnline, usually known as VGO-Shop, is a trusted online shop that offers unlimited gift cards to users. The team works with a mission to meet the expectations of clients. It is possible cause we always try to make your shopping safe. While shopping at VGO, you must ensure that your choice is never going to be wrong. Another thing to focus on is that the details given by you are entirely safe with us. The incredible thing about the VGO shop is that it offers a secure mode of payment so that it can be easy for you to make your purchase easy. Apart from that, you will get all types of Blizzard gift cards here such as Blizzard 20€, Blizzard 50€, Blizzard 50$ USD, and Blizzard 20$ USD.
The Final Words
The benefits of this online platform are excellent for enjoying fast shipping while buying different things for your office. The prime advantage is the fair prices that you will get at the VGO-Shop, along with fast delivering, and the ability to meet the expectation of clients. Round-the-clock services offered by our customer support are helpful for many users to solve their queries. Moreover, the prime reason behind our success is the fastest shopping that we offer so that you get your product on time. Don't worry about the quality because, at VGO shop, we always pay attention to delivering quality products in time, no matter you want an individual product or in bulk. Our customers are happy with the services as they can quickly complete the purchasing and blizzard code redeem process without wasting much time and money. The gifting options we have are specifically designed to accomplish the customers' expectations. In spite of looking for appropriate Blizzard gift card options on the internet and get confused, it is better to call VGO-Shop and get the preferred Blizzard gift card at an affordable price.
Come and shop for a range of Blizzard gift cards now!