Flexepin Voucher
Receive your code instantly via e-mail after successful payment

Pay securely with one of many payment providers

The codes are getting delivered 24/7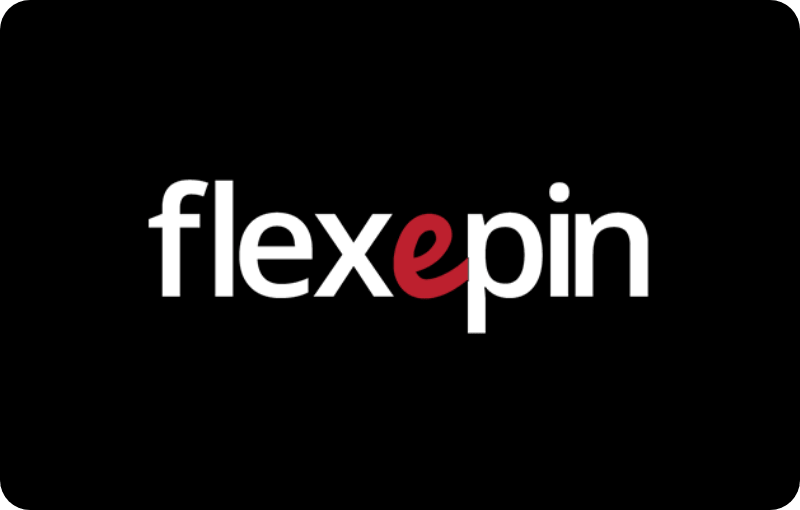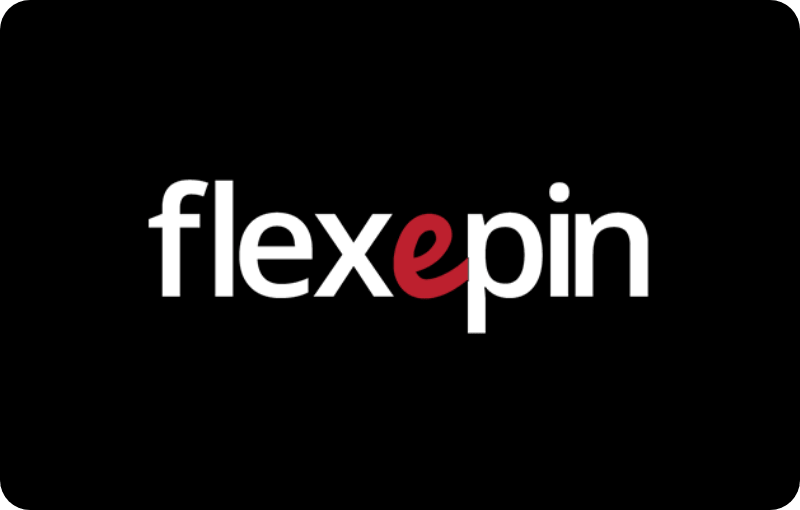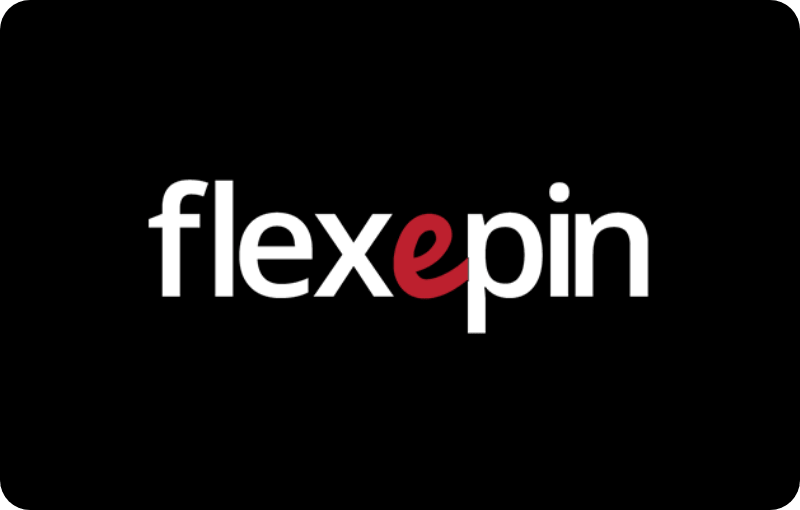 Buy Flexepin Voucher Online and protect your privacy
Have you ever thought of buying a flexepin voucher online? It's becoming increasingly popular among consumers and businesses alike, due to the convenience it provides. Flexepin offers prepaid vouchers that can be used for various types of payments, including online purchases.
Flexepin is an easy-to-use prepaid voucher system designed to provide customers with greater control over their finances. With a flexepin account, users can purchase products and services from hundreds of merchants worldwide without sharing any personal information or bank details. The process is quick and secure, making it ideal for those who prefer not to use credit cards or other payment methods. Plus, there are no hidden fees involved in purchasing a flexepin voucher!
Buying a flexepin voucher online is simple: all you need to do is select your preferred currency and enter the amount you wish to spend. Once you've completed the transaction, you'll receive a unique code which can be used at thousands of participating stores and websites around the world. We'll guide you through each step so that you get the most out of your experience when using flexepin vouchers. So read on to find out more about how to buy flexepin vouchers online today!
Protect Your Privacy With Flexepin
Do you value your privacy and security when making online payments? Flexepin vouchers are here to help. They're a great way to make payments without having to give out any personal information or bank details, as each voucher is not storing any bank data. You can buy a flexepin gift card or voucher easily online, and instantly receive it via email after the purchase has been made at VGO-Shop.
Using flexepin is simple – just enter the code from the voucher into the payment field of an online shop. And best of all, these vouchers are globally available in more than 10000 online shops! So wherever you are in the world, you can use your flexepin voucher for safe and secure payments. With no need to provide personal data, this makes buying things online fast and easy while protecting your privacy.
Globally Available In More Than 10000 Online Shops
With more than 10,000 online shops across the world accepting Flexepin vouchers, you can make payments securely and conveniently no matter where you are. Plus, it's a great alternative to traditional methods like PayPal or credit cards – so you don't have to worry about any card data being shared with third-party sources. With Flexepin vouchers, you get global coverage for your purchases without compromising on security.
What's more, buying flexepin vouchers online is easy and hassle free. All you need is an account at VGO-Shop and access to one of the support payment methods available in our online shop. And if that wasn't enough, the process of redeeming a voucher doesn't take long either – just enter the code from the voucher into the payment field of an online shop and go! So now you can pay safely and quickly for goods and services around the world with flexibility and ease.
Never Exceed Your Budget Or Fall Into A Cost Trap
When you buy Flexepin vouchers online, you have full control over your budget and payments. Unlike traditional methods that can leave you open to cost traps with hidden fees, Flexepin lets you pre-load the voucher amount so that it's always within your specified limit – no more surprises or unexpected costs at checkout! Plus, if you're looking for an alternative method of payment than PayPal or credit card, buying a Flexepin voucher is the perfect way to go.
The ease and safety offered by Flexepin makes it a great choice for those who want greater control over their spending habits, making sure they never exceed their budget or fall into costly traps along the way.
So why not take advantage of all that Flexepin has to offer? It's easy to set up and use so you can start using this great payment method right away! So don't let unexpected expenses ruin your spending plans; try Flexepin today and enjoy secure payments no matter what you're buying.
How Do I Purchase A Flexepin Voucher?
If you're wondering how to purchase a Flexepin voucher, it's actually quite simple. Here are three steps that will help make the process easy:
1. Create an account at VGO-Shop.com and put your desired amount of money for the voucher in the shopping cart.
2. Follow the instructions on payment processing (we accept PayPal and many other payment methods).
3. Once the payment is confirmed, you'll receive your voucher with its unique code sent directly to your email address or provided in our customer portal.
The whole process should only take a few minutes and then you'll be ready to use your newly acquired Flexepin Voucher! With this convenient solution now available, purchasing vouchers has become much more efficient than ever before so no need to worry about waiting in line or anything like that. All you have to do is follow these three steps and enjoy the convenience of buying online!
Is The Flexepin Voucher Secure?
When it comes to buying a flexepin voucher online, one of the biggest concerns is whether or not they are secure. That's why we're here to break down what makes a flexepin voucher so safe:
System Security:
Flexepin utilizes advanced encryption and authentication technologies.
Your personal information remains private and secure during the purchase process.
Payment Processing:
The payment processor used by Flexepin is PCI (Payment Card Industry) compliant which means that all credit card payments are encrypted with industry-standard security protocols.
All other forms of payment processing including direct debit and eWallets are also secured with appropriate security measures in place.
How Do I Redeem The Flexepin Voucher?
Redeeming a Flexepin voucher is quick and easy. All you need to do is enter the code shown on your voucher when prompted by an online merchant or service provider. The process of redeeming the voucher can vary depending on where it's being used, but generally, there are a few simple steps that must be followed.
First, you'll need to find the redemption page for the site or service in question. Once you've located it, select 'Flexepin' as your payment option and then enter all relevant information such as your name and address. Finally, input the 16-digit code from your Flexepin voucher into the space provided and submit your payment. After doing so, you should receive confirmation that your purchase was successful and any associated goods or services will become available to access immediately.
It's important to remember that this type of transaction does not require any personal identification documents like bank statements or utility bills; all you have to do is provide your unique Flexepin code and complete the checkout process!
How Long Does It Take To Receive A Flexepin Voucher?
When it comes to buying a Flexepin voucher online, one of the key questions is: how long does it take to receive the voucher? Well, this can vary depending on what payment method you use. Generally speaking, we are shipping our codes at VGO-Shop.com automated within seconds. The only exception is bank transfer, then it might take up to 1-3 days.
Why Flexepin is the perfect choice
As you can see, purchasing a Flexepin voucher online is simple and secure. It's also fast and cost-effective. With no hidden fees associated with the purchase of this prepaid card, it's an ideal way to make payments quickly and easily.
However, some people may be concerned that they won't know how to redeem their Flexepin vouchers if they don't have any experience using them. All you need to do is enter your unique code into the designated space when making a payment on a website or in store – it really is as easy as that.
So what are you waiting for? Get yourself a Flexepin voucher today at VGO-Shop and start enjoying all the benefits of convenient and safe digital payments!